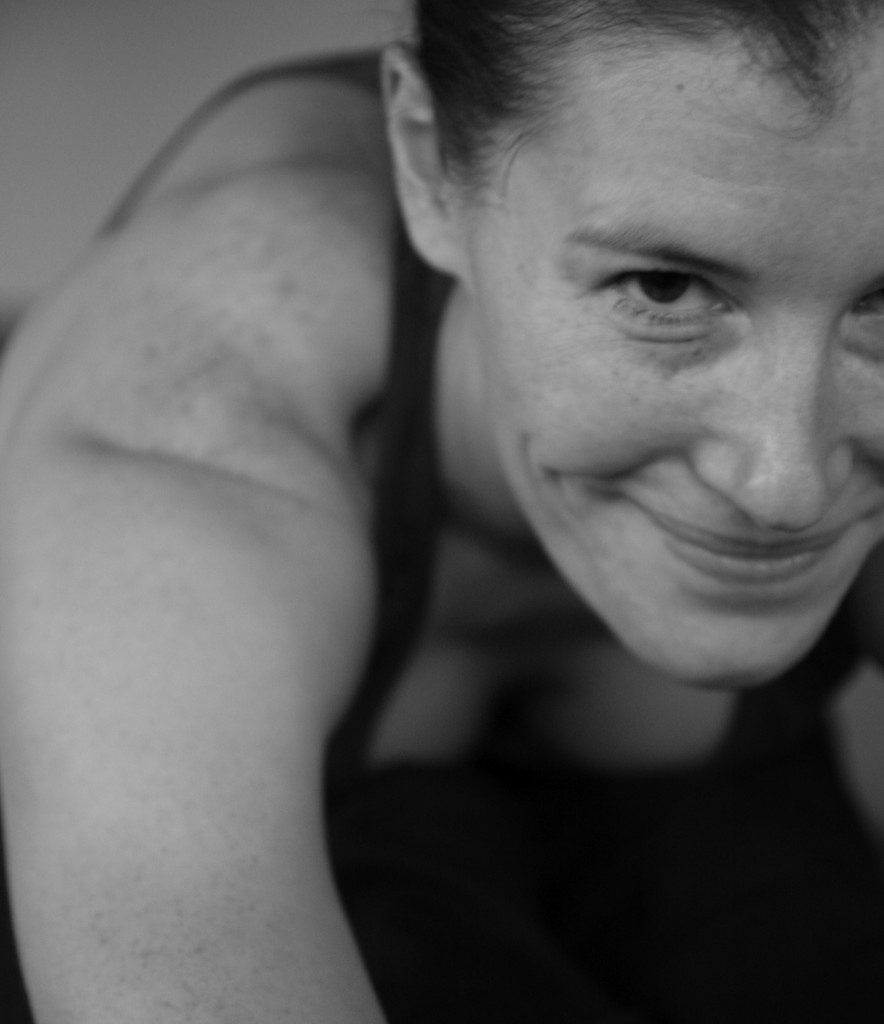 The New York Times recently ran an article, "How Yoga Can Wreck Your Body,"that has a rather sensational and silly title and a fairly simple point: doing yoga can cause injuries.  The article, citing the musings of yoga teacher Glenn Black, references the medley of yoga injuries that have been developing through the West over the last ten years.  The article whispers to us in horror: 'Black has come to believe that "the vast majority of people" should give up yoga altogether. It's simply too likely to cause harm.'
The response to this: Well, duh.
Of course it can cause injuries.
Hatha Yoga (which includes power, flow, Anusara, "hatha", and every other physical form of yoga) is a physical, bio-mechanical practice.  Ask any yoga teacher and – if they're over 30 and being honest – you're likely to find some sort of medical history.  To share my personal trophies, I've torn my hamstring in Prasarita Padottanasana, damaged the meniscus in my knee from too many lotus attempts, and dislocated a rib facet falling out of handstand.  And these days, with the emphasis on "getting" handstand in the middle of the room to be a "real yogi" or pushing through thirty chaturangas in a class to "test your edge", it's no wonder that we are limping to the physio and crying to our RMT's.  But before you gasp in shock and tremble because yoga is supposed to be a cure all, listen up.  Injury and stress is the nature of any repetitive physical endeavor done passionately over time.  I've also tweaked my hamstring playing touch football on the beach, damaged my wrist skiing, and hurt my back in Cross Fit.  Golf causes injuries.  Martial Arts causes injuries.  I may be going out on a limb, but I bet you can develop repetitive stress injuries in swimming too.
Anyone who expects yoga to be a panacea for all ills isn't paying attention.  The author of the article, William Broad, describes his experience: "While doing the extended-side-angle pose, a posture hailed as a cure for many diseases, my back gave way. With it went my belief, naïve in retrospect, that yoga was a source only of healing and never harm."  William, thank you for the wake up call.  We should all set our naivete aside.  Living on this plane of existence with muscles, bones, tendons, and blood, we are subject to the forces of time and aging.  We move in a world of form and limitation.  Expecting yoga to transcend the nature of this Universe is like expecting dinner to cook itself or time to move backwards.
Does this mean you shouldn't do yoga?
Absolutely not.
Yoga is revelatory for self-connection.  Yoga wakes you up and asks you to breathe.  Yoga cultivates strength, suppleness, and fluidity. Yoga asks you to commit to your deepest and most passionate self and cultivate a deep inquiry into your life and your place in this world.  Yoga is a tool for helping you to become more fully yourself.   And – when done mindfully and with kick ass alignment – yoga heals.  So yes, do your freakin' yoga.
But here are some tips:
Set aside your naivete that yoga will fix everything.  Physically, it won't.
Listen to your body.  For reals this time.
Practice the style of yoga that you need, not just that you like.  If you need more strength and less flexibility, get your ass out of yin.
Please, focus on your alignment.  Do less, and do it better.
Complement your yoga practice with other sensible physical fare.  You're not invalidating your yoga by doing your physio exercises, taking a jog, or going to the gym.
When you do these other physical activities, leave your Ipod at home.  Really pay attention to what you're doing, and these activities can be yoga too.
Go to yoga class to work on your mind, not just your body.  Take the pressure off your yoga practice to be your workout, and you'll find that you can actually move move deeply, find more ease, and (crazily enough) your practice will actually advance faster.
Yoga is one of the best things that has happened in my life.  If you're reading this, my bet is that it's transformed you, too.  But let's remember what our yoga is really about: self-revelation, compassion, and a deep connection with the world.   Yoga is a tool for co-creating with the Universe; for nourishing our bodies, minds, and hearts and exploring the wonder of our own expression while we live on this marvelous world.
Do your yoga.
Just do your yoga smart.