Today I went for a V-8 inspired concoction, but it wound up as a V-4: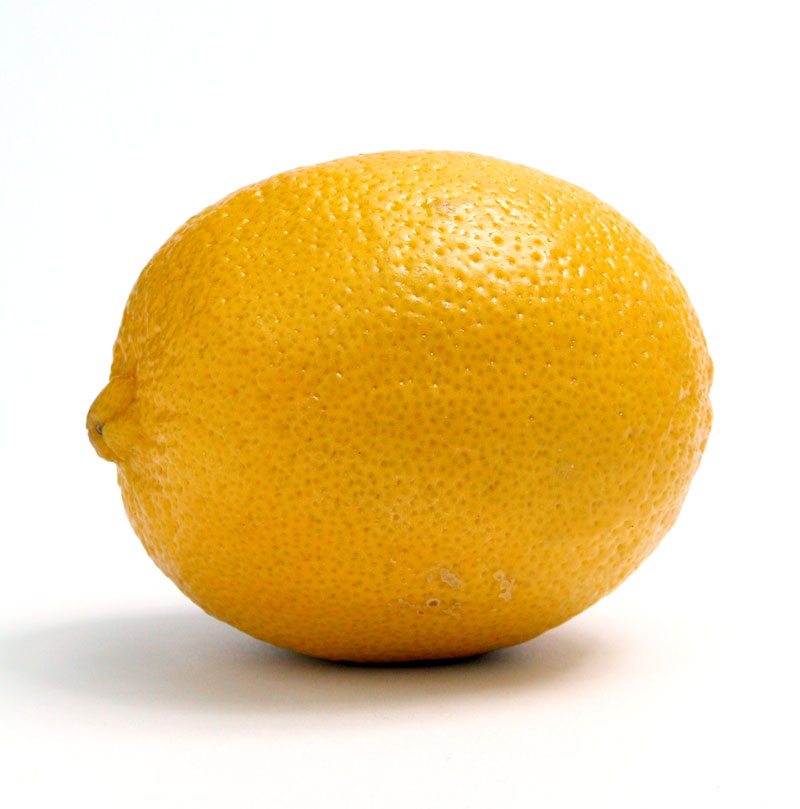 1 lemon
2 whole carrots
4 celery stalks
4 plum tomatoes
Makes: 12 oz.
This one was good!  The lemon was an inspiration; the tartness really kicks up the flavor and replaces the need for salt.  The carrots add a dash of sweetness in lieu of using fruit.  Yummy –  and with no added salt or sugar.
Side note: I was very proud of myself for getting my juice on today.  The machine was also easier today to assemble and disassemble for cleaning.  I did get juice on the floor, but nothing on the ceiling, so I think we're doing well.
I got nerdy and looked up the most impactful vitamin intake* from these foods:
100 g of lemon (about 1) yields:

88% of RDA Vitamin C (53 mg)
calories 30

200 g carrot (about 2):

a whopping 660% RDA Vitamin A  (33,000 IU)
20% RDA Vitamin C (12 mg)
18% Potassium (640 mg)
32% Vitamin K (16.4 mcg)
also some B6, Folate, Vitamin E, Thiamin, Manganese
calories 80

200 g of celery (roughly 4 stalks, though this can vary)

18% RDA Folate (72 mg)
72% RDA Vitamin K (60 mg)
14% RDA Potassium (520 mg)
6% RDA Magnesium (22 mg)
calories = 30

300 g tomatoes (about 4 plums)

51% RDA Vitamin A (1700 IU)
69% RDA Vitamin C (42 mcg)
21% RDA Potassium (700 mg)
calories = 56

Total Calories: About 200 – a lot of nutritional bang for your buck!

*Info estimated with help from MyFood App.  I can't vouch for this being exact, especially given the wide range of sizes of veggies, but I like getting even an rough approximation.