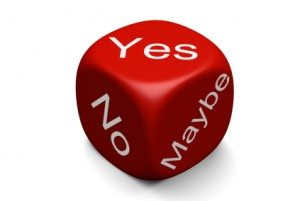 Doubts
"What I'd be concerned about is the long-term effects," said my friend Ashley.
Ashley is the fabulous strawberry blond of hummus and quinoa fame.  She's also a pediatric nurse who also works in palliative care.  She is a full-on "broad," outgoing, direct, and someone who will always have your back.  "You see these long-time vegans who are now having all these health problems.  Like my friend Josephs' mum."  Joseph's mum is a long-term member of the Mount Madonna Yoga Center.  "They're showing signs of diabetes."
"Diabetes?  How'd that happen?"
She shrugged,  "I don't know."
"I feel like I'm eating better than I have in a long time.  Because I'm actively thinking about getting the nutrition I need," I said, "I can't take it for granted, so I'm more focused on it.  I actually pay attention to what I'm eating more now."
She shrugged again, "I don't know.  I just know that people have gotten sick.  You have to trust how your body feels."
Hmmmm.  All the vegan sites talk about how much healthier being vegan is.  This is the first time that I'd heard about nasty long-term effects.  I knew I had to be careful about getting the right kind of nutrients, but this sounded serious.  Can I evaluate how good this is for me by how I feel, if the long-term effects may creep up on me insidiously?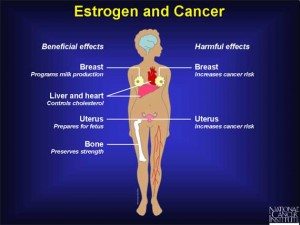 More doubts
My friend Susan gave me a tub of soup.  Susan is one of my best friends, a fellow yoga teacher, and an outstanding chef.  "It's vegan, potato leek with tofu. I don't think you're getting enough protein."  She laughed, but she was also not entirely joking.
"Why not?"
Susan throws back her fabulously curly dark hair, "Well, I just know how I feel.  I was vegetarian for years."
"You were?"  I was startled.  I hadn't known.
"Oh yeah.  Then I really wanted a hamburger, and finally I broke down and I ate it.  And it was the most delicious thing I'd eaten.  I couldn't go back. "  She paused,  "I didn't realize how much I needed the protein until I ate it, and figure out how tired and run down I'd been feeling."
She looked at her soup, "And you have to be careful with tofu and estrogen.  Don't eat too much.  It's not good for you."
"Why?"  I'm stymied.
"Estrogen.  If you get diagnosed with breast cancer, one of the first things they do is take all the soy out of your diet."  She nodded at my startled look.  "Oh, yeah."*
I looked at my soup.
"I swear the by Zone diet.  Keep the sugar from spiking, keep the yeast down.  It works for me.  But you have to listen to your body."
More food for thought.
*On further research, the role of soy and breast cancer seems to be unraveled – or at least highly contextualized.  Check out this article from the American Cancer Society.  However, when I've asked friends about trusting posts from the American Cancer Society, I've also gotten knowing looks: "Money," they say.  "No one makes money unless you get sick.  There's big money in cancer."  So who do you trust?

"Paradoxically, estrogen can be both a beneficial and a harmful molecule.  The main beneficial effects of estrogen include its roles in programming the breast and uterus for sexual reproduction, controlling cholesterol production in ways that limit the buildup of plaque in the coronary arteries, and preserving bone strength by helping to maintain the proper balance between bone buildup and breakdown. Unfortunately, in addition to these important beneficial effects, estrogen can also be harmful. The most serious problem arises from the ability of estrogen to promote the proliferation of cells in the breast and uterus. Although this ability to stimulate cell proliferation is one of estrogen's normal roles, it can also increase a woman's chance of developing breast or uterine cancer."  – Understanding Estrogen Receptors, Tamoxifen, and Raloxifene, National Cancer Institute.