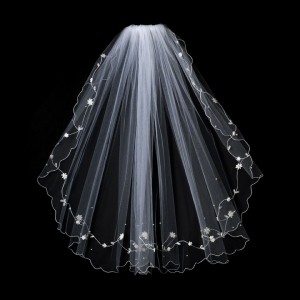 Ah, the Bridal Shower!
I didn't think to ask in advance if there would be vegan goodies.  As it turns out, the event was beautifully catered.  But the only thing I could eat besides the crackers were the bananas that the sex educator brought for us to practice our "hand strokes" on.
When the food was laid out, I timidly approached Anne, the very kind and well-dressed gal who hosted the event.  She was doling out a delicious looking butternut squash soup.
"Hi," I said.   "Is that vegetarian?"
She smiled, "Yes!"
"Um," I said, not wanting to be a pain in the ass, "Is it non-dairy?"
She paused, "Yes, I think so.  No, well there was a dribble of something white on it.  Yoghurt or something?"
"Ah, that's okay.  That's fine."  I started to back away, "That's okay, I'm good."
She got concerned, "I'm sorry, I didn't know."
"No, I know, it's fine.  I'm not hungry."
"There are mushroom popovers?"  She looked hopefully at the table laden with little catered delicacies.
I shrugged, a little pained, "Butter."  I don't want her to worry about it.
"What about those?"
"Those are salmon."
"Oh," she seemed crestfallen.  Then she brightens, "I made a soup for myself, you can have it.  It has nothing in it, just lentils.  No dairy, nothing like that.  It's in the fridge."
She was a very nice person.
"It's okay, I'm really not hungry.  I'm great."
"Okay, "she eyed me, "You just tell me."
I slunk away and ate some crackers, figuring on stopping at home for some vegan potato leek soup before the dancing.
One of the fellow revelers, who happened to be a kick ass Australian triathelete with a heart of gold – Tash – had brought a couple vegan dips.  One is butternut squash and tahini.  It's good, and I am happy.
Tash extolled the virtues of quinoa:
"Breakfast, lunch, and dinner," she said.  "It's great savory or sweet.  A little maple syrup on it, fruit, nuts for breakfast?   I can eat it all day.  So I'll have it for breakfast with roasted yam, avocado, pine nuts and cottage cheese. It sounds weird but is so good."  She looked at me, "Since you can't do dairy, you could take the cottage cheese and do it with banana and tahini and some cinnamon."
"That does sound weird, but good."
"One of the best things about quinoa is that it's great with veggies and with fruit.   A great dressing is apple cider vinegar and flax seed oil.  Same proportions as balsamic dressing and it's so good for you."
"Why are you going vegan?" one of the other girls chimed in.
I thought about it.  I appreciated the curiosity.   "It just felt like the right thing for me to do.  It's not for everyone, and I don't know how long it will last.  But it feels right for me right now."  And with a bellyful of Tash's dips, it really did.
Tash's kick ass quinoa salad:
Grated carrot and beets
Steamed kale and asparagus
Chick peas
Sunflower seeds and pine nut
Artichoke hearts
Cherry tomatoes
Fresh herbs (parsley and dill in this one)
Cut everything up smallish, mixed all together with lemon juice and dressing made from flax seed oil and apple cider vinegar (same proportions as balsamic dressing)