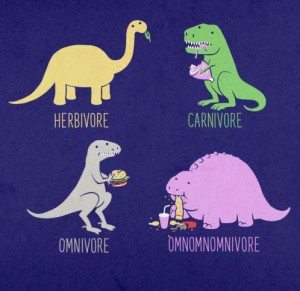 My dedicated omnivore friend, Liz, had invited me over for a vegan lunch.  Now, Liz is one of the best cooks I know.  She is spectacular.  To watch her throw ingredients together in the kitchen is to watch a form of art.
This was the first time I've seen her since the cyber-fight with Steph on Facebook.
"By the way," I said, as she finished preparing the meal, "Obviously, I know you love and support me."
"With all the lard running through my veins."
I grinned.
"You know," she paused from chopping the cucumber, "I did try to go vegetarian for a couple years."
"You did?"
She nodded thoughtfully, threw the cucumber into a bowl and then snagged a red onion to start cutting up. "Yep.  Then I went to Holland to visit my aunt.  I hadn't told her I was vegetarian and she had made me a meal.  I didn't want to NOT eat it."  Liz looked up for a moment from her dicing,  "I hate people like that: 'Oh, did you not know that I'm vegetarian? I can't possible eat the food that you've spent all this money and time preparing for me.'"  She shook her head and looked back down to finish chopping, "So I tucked in."
"It was Tournedos with a green peppercorn sauce and frites au jus.  The meat came from her local butcher, slaughtered from his local grass fed herd which lives in the same village as her, the butcher who is a third generation butcher in the exact same shop his grandfather opened 100 years ago."  She sighed, "The meat tasted like something out of my deep childhood…sweet rich and my body shouted YES."  She finished the onions, threw them in the bowl with the cucumber, and started to enfold the dressing,  "I didn't look back EVER again."
I nodded, "Alan has that too.  When he has meat, he just loves it.  I think he calls himself a vegetarian so that he doesn't eat it all the time."
Liz heaped a big bowl of quinoa veggie goodness together on a plate and placed it before me.  "But for you, my dear…voila."
Liz's Delicious Cucumber Cabbage Quinoa Salad with Lime Pickle Dressing
Dressing:
olive oil
good balsamic vinegar
apple cider vinegar
grainy mustard
lime pickle
Directions:
Cook up quinoa of choice
Chopped red onion to taste
Chopped parsley to taste
Cucumber
Mix all together and let flavour soak or devour right away.
Editor's Warning: this recipe presume you have a good sense of taste.