I recently caught up with Mark Stephens to interview him about his wonderful book, Yoga Therapy: Foundations, Methods, and Practices for Common Ailments. Thorough, well-researched, and thoughtful, it's a hefty tome with a ton of good information. Not only does Mark cover the history of yoga (very smartly, I might add), he offers an insightful guide to the systems of the body as well as tools for using meditation, pranayama and asana in a therapeutic context. In addition to guiding you through the more practical applications of yoga therapy, he broaches the questions that aspiring teachers and therapists should be asking: what is my scope of practice? what does it mean to be a yoga therapist or teacher? what is the context in which I am practicing?
If you are interested in teaching yoga as a healing modality, I highly recommend adding Yoga Therapy to your library. It's good stuff.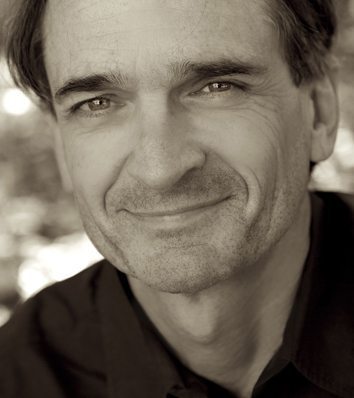 With the books that you've already written, what was the top motivation for diving into yoga therapy?
Mark: Many people come to yoga with injuries and ailments, while many also get injured doing yoga. As yoga teachers, we can help the students in their healing. When yoga teachers step up into doing individual yoga therapy sessions, it's even more vitally important that they have the knowledge and skills for doing so in ways that cause no harm and help in healing. This book offers those insights along with addressing all major components of the Educational Standards for Yoga Therapy recently published by the International Association of Yoga Therapists.
I also wrote this book to help dispel the pervasive pseudoscientific assertions found across the yoga and alternative medicine communities, what we might call "alternative facts" that are typically presented without evidence yet no less advocated as healthy, even when they are not.
What is your hope for how people will use this book? (Who is it for, how will it support them?)
Mark: First, it is a comprehensive textbook on yoga therapy than can be used in yoga teacher training and yoga therapy training programs. As with my other books, it's intended as a practical resource that is grounded in historical to contemporary sources. Rather than reading it cover to cover, I think most readers will use it as a reference book. For those who do read it thoroughly, I hope it will stimulate their thinking and deeper exploration of the myriad topics it covers, all of which are supported by extensive bibliographic references which a reader can tap to dive even more deeply with their chosen topics.
What is the role of the Yoga Therapist in today's healthcare model?
Mark: Given that today's healthcare model is something of a mess – certainly in the U.S. – this is a very difficult question. With yoga therapy, we can offer preventative self-care to groups and individuals, and work in both alternative and mainstream treatment settings to offer yoga as a complementary practice (particularly in palliative care).
What do you think is the next step for yoga therapy (you mention subjecting alternative methods to scientific trials)?
Mark: Yoga students and yoga therapy clients deserve well-informed practices for which there is evidence of efficacy, not mere assertion of efficacy based on anecdotal evidence or speculation. So yes, I would love to see methodical study of every claim we make about yoga's potential for healing and wellness. If someone really believes that sweating is a significant means of detoxification, show it. If someone really believes that inversion causes retrograde menstruation, do a study to demonstrate it. If someone thinks it's safe for kids to do sustained Headstands, seniors to do prop-less Shoulderstand, or pregnant women to practice yoga in extreme heat, please provide evidence. Then we can offer more informed practices.
With so many limitations in our current credentialing systems for yoga teachers, what are the next steps for yoga to gain legitimacy as an alternative health care method?
Mark: I think yoga is more of a complementary method than a purely alternative one in curative practices. To gain legitimacy, we must show how what we offer holds promise in healing and does no harm. As for credentialing, I think Yoga Alliance's standards are terribly anemic, and that the 800-hour basic requirement for yoga therapy should be the minimum for teaching yoga. I also strongly support verification of training and learning of both yoga teachers and yoga therapists. It is quite naïve to think the yoga community somehow self-monitors competence. I cannot tell you how many yoga teachers I've met with 500-hour certifications who can't explain the difference between ligaments and tendons, let alone why the difference matters in guiding asana practices. This is why I am joining the chorus of others who recognize the to elevate yoga teaching into a full-fledged profession.
What is your personal definition of health? 
Mark: It is when you feel a sense of wholeness in your life, a sense of wellbeing.
With your experience (and this is  and a bit beyond the book's scope, but…), do you have any suggestions for 200 hr certified teachers who are looking to take a yoga therapy course?
Mark: Research the curriculum, the background and experience of the trainers, and talk with past participants in the training. Meanwhile, keep practicing, keep studying, and appreciate that the more you know, the more you will discover that there is even more to know. It's infinite, which is a beautiful thing! And keep breathing deeply, as though your life depends on it.