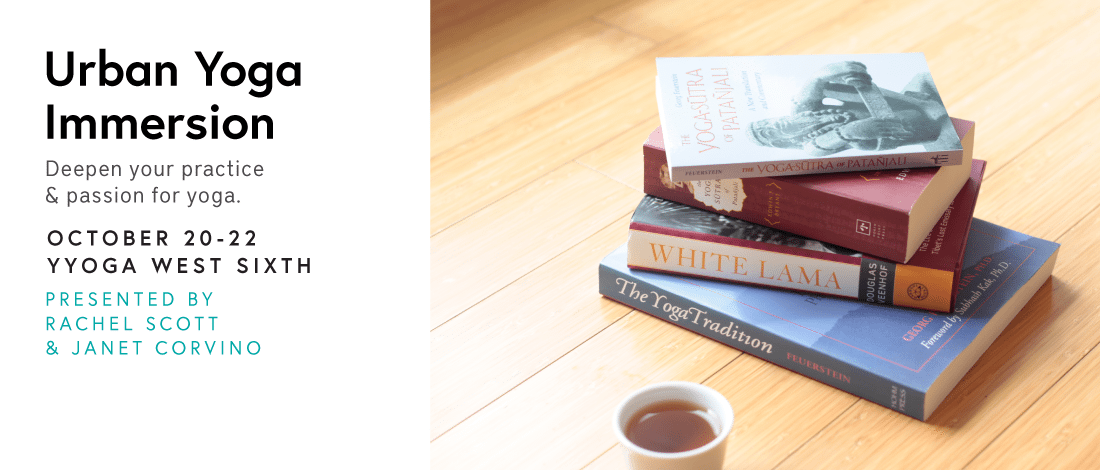 Want to deepen your yoga practice and learn about the principles of yoga? Join Rachel and Janet Corvino for an Urban Yoga Immersion. Dive into 16 hours of soulful philosophy, nourishing pranayama and practical anatomy. Expect" hands on" activities, powerpoint presentations, deep yoga practices and experiential learning!
Suggested: Bring a notebook and "The Yoga Sutras of Patanjali" by Sri Swami Satchidananda (or other translator). Handouts will be provided.
Friday: 8:30-10:30am, 1:30-4:30pm: History of yoga, anatomy of the shoulder, introduction to the sutras, ayurveda and a yoga practice.
Saturday: 8:30–11:30am, 12:30-3:30pm: Pranayama & bandhas, anatomy of the knee, the sutras (yamas), and a yoga practice.
Sunday: 8:30-10:30am, 12:30-4:00pm: The sutras (niyamas), anatomy of the hip, the chakras, koshas, and a practice.
Touch The Surface $85 one day only or Go Deep Full weekend $225.
*Continuing Educational Credits Eligible Yoga Alliance
Teachers: Janet Corvino and Rachel Scott