Previous Eating Experiments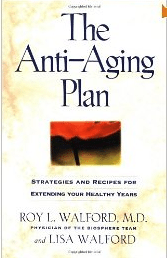 I'm one of those people that likes to have a book to latch onto for dietary inspiration.  I read all the testimonials inside about people changing their lives and I feel unstoppable:  "This is the answer!  This is the key to being healthy!" I tell myself exuberantly.
This feeling generally lasts a month.  Maybe two.
A sampling of what I've previously done: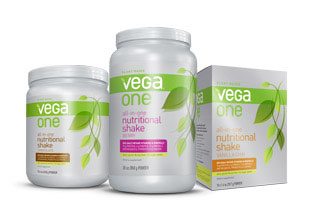 Vega
My current inspirational book is called, "Thrive."  I actually picked "Thrive" off the bookshelves a few years ago on a whim, not even realizing at the time that it was vegan book.  It is written by Brendan Brazier, a triathlete who realized that his diet was holding him back from taking the next step forward in his racing.  He discovered through trial and error that a plant-based diet allowed him to recover faster, improved his endurance, and therefore improved his racing times. Not a bad endorsement of the health benefits of veganism!
I plucked "Thrive" back off my bookshelf to give my Veganism another pillar of support and decided to try some of their products.
I wasn't completely new to Vega.  A couple years back I'd tried making a shake out of a tub of vegan super food that I'd been given while working at the Estes Yoga Journal Conference.  The result back then had been a shake that was blue and cold and lumpy.
"That retails for $89," Vegan Steph had told me.
Make that blue, cold, lump, and expensive.  I wound up letting it sit in my cupboard and eventually threw it out.
However, since then, the product lines have seriously evolved.   I can now confess to being seriously enamored with their (still expensive) products.  The chocolate protein bars and Vega One Nutritional shake are my favorite breakfast snacks.   A non-vegan friend of mine was told by her doctor that Vega was the highest quality shake on the market, which is another good endorsement.  And you get around 25 grams of protein in the protein specialized formulas – yay!  That's about half my day's protein in 5 minutes of delicious!
And for traveling, you can't beat it.  Throw a couple sachets in your bag and shake one up in your Starbucks travel mug at the airport. They are a great back up plan when you don't have your juicer and Vitamix handy.  While they're still slightly chalky and they do have a hint of stevia taste, I'm pretty thrilled with them.  And they're great for when you'd like more options at the airport than $6 crudite and hummus snack packs.
Other inspirational Vegan reading on my shelf: